Protect Your Home, Family, & Savings with a QuietCool Whole House Fan
Cool your home and attic by up to 30-50° and feel instantly 5-10° cooler
Save up to 50-90% on AC costs
Remove viruses, bacteria, odor, smoke, germs, and more from your home
Extend the life of your AC unit by up to 30 years
Benefits of a Whole House Fan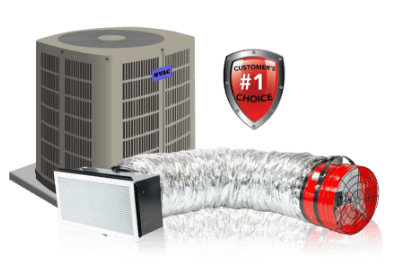 Buy 1 Get 1 Free QuietCool System
Bundle your HVAC system with a QuietCool Advanced Whole House Fan and start saving more money while keeping your home cool and comfortable.
Join the QuietCool Revolution!
"My husband and I researched many companies to upgrade our heating and air conditioning units in our home. Now that all work is completed, tested, and passed inspection, we agree that we're very happy with a job well done by the employees at Sierra Pacific. The service is spot on, from the first consultation, through the days of installing new units and duct work, and with the follow up ensuring we're happy with the outcome. Our home has never been so cool in summer! I wouldn't hesitate to call them again for another service."

— Imogen Green, QuietCool Customer