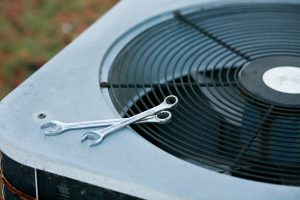 Spring will be here in just a few short weeks, and warm weather can arrive even sooner than that in some cases. You might not be using your air conditioner often right now, but that will change soon, and before you know it, you'll be running your system on a daily basis. That makes now the perfect time to schedule regular maintenance and get your system looked at: before it needs to keep your home cool in the face of our stifling summer heat.
What Is Regular Maintenance?
Regular maintenance is a kind of AC check-up and tune-up, designed to let the technician go over your air conditioner and check for any problems it might have. If the problems are small (such as a loose bolt), they can be fixed on the spot. If something more intricate is required, the technician can set up repairs immediately, and even fix it right after maintenance is done provided the right equipment is available (and it almost always is).
What Kinds of Benefits Does Regular Maintenance Provide?
Maintenance provides a number of benefits, which may vary depending on your particular AC unit. In general, such benefits boil down to three basic things:
Lower monthly bills and a reduced risk of repair, owing to the improved efficiency from little steps like cleaning filters and tightening loose bolts.
An early jump on more serious repairs, which lets you avoid a breakdown and usually trim the cost (since the damage hasn't had as much time to spread).
A longer lifespan for your system on the whole, provided you schedule regular maintenance throughout the system's life. That can usually extend the life of the system well beyond the expiration of the warranty.
For quality AC maintenance in Sacramento, CA, call on the friendly pros at Sierra Pacific Home & Comfort, Inc.