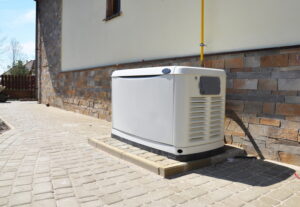 If you've lived in the area for a couple of years, then you're pretty well aware that Northern California is prone to fires during the summer. When people think of fire protection, they often think of having an evacuation plan if the fire is close to their home, or keeping lush landscaping in their yards so it's not even more susceptible to catching fire from an ember.
What homeowners don't often think about is when their home isn't in direct danger, but their comfort still very could well be. A common occurrence that goes along with fire season is power outages—power outages that mean you have to go without your HVAC system, refrigerator, and more.
Fortunately, you don't have to worry too much about this if you have a whole-home generator in place. Read on to learn more about these systems and how they help protect your home and comfort.