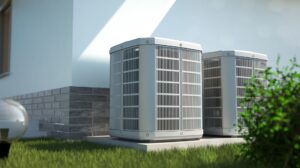 Your heat pump isn't a cheap investment and you want it to last for as long as possible. That's reasonable, but just because it's more durable doesn't mean it can be neglected.
Beyond annual maintenance, there are a few things that you can do to ensure your heat pump makes it through the next 10-20 years without dying on you.
Don't get stuck calling for heat pump services in Sacramento, CA unless you really need them when there are so many preventable problems. While this isn't a guarantee that your heat pump won't break down, it significantly reduces the chances of it happening.