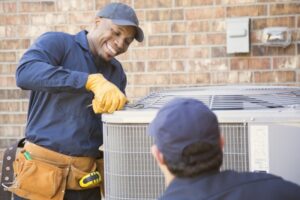 There's no denying that when you live in our area, having a fully functional and efficiently operating air conditioner is an absolute necessity. Your cooling system gets quite the workout during this time of the year. And you want a sturdy one that can get the job done!
Of course, the only way to really ensure that yours will stay in excellent shape is if you take good care of it and use it as efficiently as possible. But how do you know if you are using it efficiently, and how do you know if your AC use is doing harm to the system or not?
First off, if you feel you're paying more than you should on your energy bills each summer, chances are you could stand to boost AC efficiency. And by boosting AC efficiency you could also prevent unnecessary AC repairs. Read on to learn more.