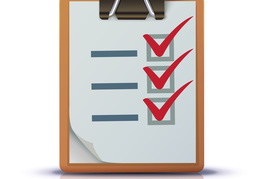 It's that time of year again—if it's not already happening, then in the next few weeks HVAC companies are going to start getting bombarded with calls about heating services. Chillier temperatures will lead to inevitable heating equipment breakdowns, some of which could have been prevented with routine maintenance. (Have you scheduled your appointment yet?)
This is why we recommend that if you don't already have a regular HVAC contractor you trust in your area, you find one now, before you need one on short notice. Early repair or replacement, paired with routine maintenance in early fall, will help you keep heating costs down and prevent you from dealing with a heating system breakdown when you can't afford to wait for some general handyman or enthusiastic do-it-yourselfer to show up at your door.
So if you're choosing an HVAC contractor, how do you do so? What qualities do you look for? We've shared these answers below.
Extensive Experience
As we alluded to above, some homeowners think it's okay to call in any handyman who has a little experience with electric and mechanical devices to service their heater. We can almost guarantee this is going to end up costing you. The thing is, complex heating systems are difficult for even the most skilled of handy folks to deal with—fixing and maintaining heating systems takes years of training and experience. In the end, you'll probably have to pay more to call in someone who should have done the job to begin with.
Aside from all that, it's important to think about your safety—the only technicians who can ensure your safety with your heating system are those who have been thoroughly trained by a high quality HVAC contractor. This is what you'll get from a company that's been around for years.
Comprehensive Products and Services
There are some HVAC companies out there who only offer one service or another—sales or service. You'll want to take care in selecting a company that offers both system installation and repair.
Otherwise, you can find yourself disappointed when you call back another time only to find that you won't be able to get all the services you needed from this company you've come to trust. It's always better to have a single HVAC contractor who knows your home and your system to turn to, whenever you need them.
Emergency Services
As important as it is to find a company that can handle all your product and service needs, it's equally important to find someone you can call any time. Sure, right at this moment you may be able to afford to wait.
But if it's one of the coldest winter nights of the year, or we're in the middle of summer and you're hosting guests and your HVAC system breaks down, you're going to want someone you can have fix your system now. Don't wait until this happens to select your HVAC contractor, start doing your homework today!
Looking for a reliable HVAC Contractor in Rocklin, CA?  Contact "The Guys in the Big Red Trucks"—Sierra Pacific Home & Comfort, Inc.—today!