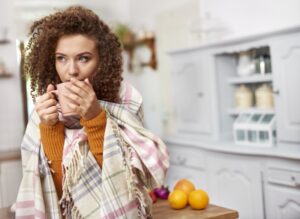 No homeowner should ever have to sit around wondering if their heater is going to break down at any moment. If you've had your heater regularly maintained each year, you won't need to worry about this. However, it's still important to know the signs of a heater in disrepair in case something crops up between maintenance sessions.
Oh wait, you don't know the signs? That's all right, that's what we're here for.
First off, again, we want to stress the importance of maintenance in preventing repair needs. In fact, timely annual maintenance can help you fend off about 85% of the repair needs your heater may ever need in its 10-15 year lifespan. This is even more vital for gas-powered heating systems. These units aren't inherently dangerous but have unique problems that can come up if not properly cared for.
Without further ado, we share with you below some of the signs you can watch out for that indicate your heater is in disrepair.