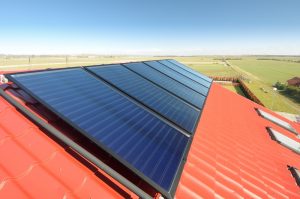 When it comes to systems we often take for granted in our homes, the water heater makes it to the top of the list. These systems, even the tank models, are often out of sight—tucked away in a storage closet or in a corner of the garage—and often out of mind as well. The fact is, however, they're a necessary component of everyday modern living.
You need your water heater for cooking, bathing, and cleaning in your home. When something goes wrong with that water heater, you need repairs fast. And in order to get the most energy efficiency out of your water heater, you should consider going solar!
"Wait, what's that last part …" you ask?