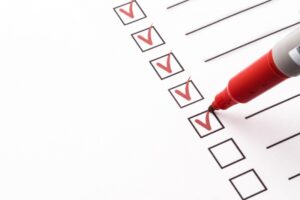 Staying cool during a hot and humid Sacramento summer is no simple feat, especially if you don't have a reliable and powerful air conditioner in place. If your air conditioning system isn't performing all that well, we have good news. There are steps you can take to help it perform better!
And when we say perform better, we mean more effectively, but also more efficiently. We want your air conditioner to consume as little energy as possible while helping keep you and your family comfortable.
More and more homeowners are successfully looking for ways to optimize their home energy efficiency, and you can be one of those homeowners. Keep reading for four tips on how to help your air conditioner perform better/more efficiently!
Keep Your Curtains and Blinds Closed
You probably already know that if you keep your windows open on a hot and humid day, you're going to let too much warmth into your living space. But even if your windows are closed, you might still be letting too much ambient heat in, especially through your east and west-facing windows.
Simple additions such as wooden blinds and/or blackout shades can help you keep that ambient heat out of your home during the hottest parts of the day, keeping your home cooler in the long run.
Seal Up Those Drafty Doors and Windows
Your plumbing pipes aren't the only thing in your home that can leak. The space surrounding your windows and doors can as well. Check the doorways and windows to see if you feel any air leaks that are letting in hot air, or letting conditioned air out.
While this may not seem like it would have that much of an impact, these seemingly small air leaks can be really harmful to your comfort and stressful to the air conditioner.
Keep Your Thermostat at a Reasonable Setting
We know how tempting it can be to see how low your thermostat will go on a baking hot day, but we have to advise against this. You see, your air conditioner is only built to cool the home to an average of 20°F below what the temperature is outside.
When you try to cool your home down past this temperature differential, all it will do is cause your air conditioner to keep running to try to reach the desired temperature. This is inefficient and exacerbates wear and tear on your air conditioner.
Schedule Your AC Services with a Trained Professional
If you notice that something is amiss with your air conditioning system, the last thing you should do is wait to have the problem resolved. Rather, you should ensure that any odd sounds, any reduction in airflow, and any other air conditioner problems are managed quickly by a trained and experienced professional.
Only then can you count on reliable air conditioner services. Trusting an amateur to try to diagnose your air conditioner problems, let alone resolve them, can leave you with an emergency breakdown need instead.
Contact Sierra Pacific Home & Comfort, Inc. for expert air conditioning services in Sacramento, CA.