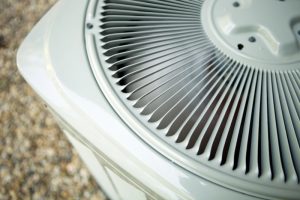 Summertime is just around the corner, making right now a great time to start thinking about the ways in which you can boost energy efficiency. During the season when you need your air conditioner the most, it's important that you get the most out of it, right?
When your cooling system is working as efficiently as possible, you won't need to worry about costly energy bills—sure, HVAC system use accounts for about half of all energy use, but what we mean is that you won't have to worry about your energy bills being astronomically higher than they should be.
And the best part is that there are some simple steps you can take to start using your AC system more efficiently.
Use Your Ceiling Fans
If you have ceiling fans in your home, use them! These fans help better circulate conditioned air throughout your living space, taking some of the burden off the system itself by allowing you to turn up the thermostat a couple degrees. This is a great way to cut down on cooling costs during our sunny summers!
Install a Programmable Thermostat
If you're not already using even the most basic programmable thermostat, you're missing out! This is a great way to boost both your air conditioner and heating efficiency. Programmable thermostats are far more efficient than the old manual slider thermostats, if you still have one of those in your home.
These older thermostats can be off by a couple of degrees, and even that can have a significant impact on how much energy you use.
Plus, by programming your thermostat to be a few degrees higher while you're asleep or while you're out, you can save significantly.
Change the Air Filter
A clogged up air filter can create a lot of problems for your HVAC systems, including a decline in system efficiency. When the air filter gets too blocked up, airflow in and out of the AC system is restricted, making it much harder for it to perform its job.
We recommend changing the air filter every 1–3 months during the cooling season. If you're unsure how to, have a professional guide you!
Ensure Your Ducts Are in Good Shape
Were you aware that 30% of the cool, conditioned air from your cooling system could actually be escaping through faulty ductwork? Leaks and breaches in the ducts can significantly lower your energy efficiency, causing bills to skyrocket. Be sure to have a professional HVAC technician inspect your ductwork to make sure they're properly sealed and in good shape.
Schedule Maintenance!
We can't write a blog post about boosting air conditioning efficiency without at least mentioning maintenance. Maintenance is an annual service that's an absolute necessity to ensuring not only the efficiency, but also the longevity of your air conditioner.
During maintenance, our technicians thoroughly inspect the system to locate and repair minor issues before they become major ones. In addition, we'll make adjustments if necessary, and clean the system inside and out. All of this contributes to the overall efficiency of your system.
"The Guys in the Big Red Trucks"—Sierra Pacific Home & Comfort, Inc. is the Roseville air conditioning company you can trust for your AC services and more!