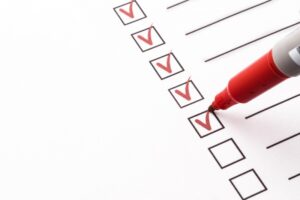 With temperatures still soaring, it can be hard to accept that this is the "end of the season." Nevertheless, here we are, with the official start of fall this week. The weather won't change overnight, of course. However, it's still important that you're prepared for when temperatures do take a turn.
Yes, this means ensuring you schedule heating maintenance before you need your heater. But it also means checking up on your air conditioner. After all, it went through a lot of work this year! If it has any repair needs now, it's best to address them right away so you can set it up for success next spring.
We aren't advocating for self-diagnosis and especially not DIY repairs—this can do more harm than good. But what you can do at this time is check for signs that you need repairs, and give us a call once you notice them. Here are the most common.
Low Airflow
There are a few things that can cause low airflow. But before you give us a call, there is one self-check we want you to do—go check your air filter! Your HVAC system's air filter will get clogged up with dirt and debris over time and needs to be changed or cleaned every 1–3 months. If it's been a while since you've changed yours, do that first! 
If this isn't the case, then you might be dealing with damaged ductwork. Ductwork can accumulate pinholes and small tears over time, and as a result, will cause low airflow into your living space.
Reduced Cooling
A lack of cool air coming from your vents into your home can be frustrating. A likely culprit is a refrigerant leak. Refrigerant is the substance that makes the cooling process possible, and when it's leaking, your air conditioner simply can't do its job to the best of its ability.
Plus, if the refrigerant leak continues, it could lead to a premature system breakdown.
Short-Cycling
This is the name given to the process where an HVAC system cycles on and off and never actually completes a full cooling cycle. If you've had your air conditioner for a while and it just started doing this, it can be the sign of an electrical problem within the unit. If, however, you have a brand-new system doing this, it unfortunately means it was not properly sized to begin with. Please reach out to our team to learn what your options are in this case. 
Strange Sounds
Nobody but the members of your household know the everyday noises your air conditioner makes. So when something sounds off, it's right for you to be alarmed. Clanging, for instance, can signal a loose component. Hissing can mean you have a refrigerant leak. Screeching could be the sign of lubrication having worn off of the motor bearings.
Whatever the odd noise is, please don't hesitate to ask our pros about it.

When you need quality AC services in Sacramento and beyond, look no further than "The Guys in the Big Red Trucks": Sierra Pacific Home & Comfort, Inc. Contact us today!