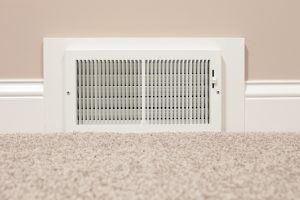 If you've lived in our area for even just a year, then you know how rough our summers can be. Our air conditioners have been working hard so far. Fortunately, today's cooling systems are durable and designed to handle the hottest of temperatures. Still, you may be tired by now of paying high utility costs just to keep comfortable in your home.
The good news is there are steps you can take to help your air conditioner's efficiency and performance to bring those bills down. Alternatively, there are things you can do that will hurt your AC performance. Read on as we uncover more about this.
Never Skip Maintenance!
Skipping maintenance is definitely something that can hurt your air conditioner's performance. Maintenance is something we recommend before the cooling season actually begins—before you need the system the most. But consistency matters the most: as long as you're scheduling maintenance every year for your conventional air conditioner, you can help it retain its efficiency and lower your energy costs.
Raise the Temperature on Your Thermostat
"Wait, what do you want me to do?" We understand the and even expect this question, but bear with us!
We aren't asking to you turn on the heat during the summer. You'd be better off not turning your air conditioner on at all, right? But you're probably keeping your thermostat set lower than necessary, which hurts performance and efficiency. This is because a lower thermostat setting doesn't make your home cool faster—it just keeps the compressor running longer and wears down on the system quicker.
We recommend you set your AC thermostat to 78°F during the day, since this is the temperature most people are comfortable at, and this will help you save on your energy bills.
Check for Obstructions Around the AC
The outdoor condenser unit of your air conditioner is where the system exhausts the heat it removes from your home. It is unable to do this effectively or efficiently if the grill is dirty or blocked with brush, trees, lawn clippings, lawn mulch, etc. Be sure to clear obstructions and clean off any dirt or grime with a low-pressured hose as to not damage any delicate components.
Another spot to check for obstructions is in front of your indoor vents. They can get dusty or get blocked with things like furniture, kid and pet toys, backpacks, and more. This is going to negatively affect the airflow coming into your home and lead to less comfort for you as well as an air conditioner that has to run longer and work harder to do its job.
The last thing you should do to make sure airflow isn't disrupted is to change the air filter! The air filter that comes with your air conditioner is in place to protect the interior components from dirt, dust, and other debris that could harm it. This air filter should be changed—or cleaned if you have a permanent filter—every 1–3 months during periods of system use.
For reliable AC services in Sacramento, CA, please reach out to "The Guys in the Big Red Trucks" here at Sierra Pacific Home & Comfort, Inc. Contact us today!