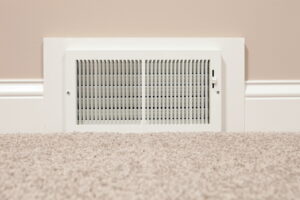 We've been seeing some cooler temperatures for now, but you know as well as we do that when summer decides to grace us with its presence, it will arrive fast and hard. Therefore, it's a good idea to make sure that your air conditioner is ready. That's right, it's time for a tune-up!
Scheduling your cooling system maintenance now, before the weather starts taking a turn, is the best way to make sure that your system remains as effective and efficient as possible for as long as possible, saving you money on your utility bills and in repair costs.
Wondering how maintenance can do all this? Read on to learn more!
Improve AC Efficiency
Waiting too long to schedule your air conditioner maintenance can end up being a mistake. Of course, any cooling is better than none when summer temps start rising. But running your air conditioner inefficiently could mean trouble for your budget as well as the cooling system itself.
During your air conditioner tune-up, our technicians will make any adjustments that are necessary to make sure that your air conditioner is operating as it should and doesn't have any operational problems that need attention. If we do discover any small repair needs, we'll alert you to them right away so you can get them on your schedule immediately and avoid a potential breakdown later on.
Improve System Reliability and Home Comfort
The last thing that you need during one of our hottest summer days is a faulty air conditioner. A broken or malfunctioning AC system can leave you feeling really uncomfortable, particularly when temperatures soar well into the 90s. This is why it's so vital that you remain proactive and schedule your air conditioner services sooner rather than later.
Pre-season cooling system tune-ups ensure that these systems are reliable, able to get homeowners through even the longest and worst heatwave. There's no reason to sacrifice your comfort for a poor quality air conditioner. Schedule service today and get the most out of your system for the rest of its service life.
AC Maintenance Is Convenient
Unsure about this? Consider: many homeowners wait until they actually have an obvious repair need to schedule service for their air conditioner. Unfortunately, this often happens during our busiest time of the year—that's because most detrimental AC repair needs crop up after weeks of using a system.
This is great for our business, but not great for your schedule or convenience! Scheduling maintenance now means doing so at your own convenience. Whereas if you wait to call for repairs right when you need them, you could end up waiting in discomfort while you wait for a tech to show up.
Don't Forget to Call a Pro!
Be sure you schedule your cooling system tune-up with a trained and experienced professional. Only our professional HVAC techs have the knowledge, training, and experience to make sure that your air conditioner is working as it should, and also working safely.
For quality and reliable AC repair in Sacramento, reach out to "The Guys in the Big Red Trucks"—Sierra Pacific Home & Comfort, Inc.