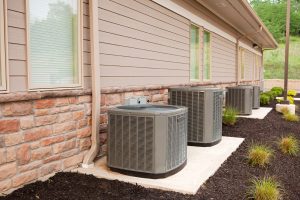 An HVAC contractor performs one of the most important jobs for a new building: installing the heating and air conditioning system. Every building needs one–a comfortable atmosphere protected from the variation in temperature outside is as much a necessity as the plumbing or electricity. But the question of what to look for in an HVAC contractor can be more difficult.
In the end, only you can determine which contracting service will work best for you. But there certain factors you should look for when making that decision. They can ensure that the service you contact will do the job the right way and ensure your HVAC system is set up in exactly the manner you require.
Affiliations
Most reputable companies will have decent ratings from satisfied customers and likely a few kind words from the folks they helped on their website. But more formal affiliations can speak volumes about the overall quality of the service and the level of satisfaction of their customers. In particular, look for high ratings from third parties like the Better Business Bureau (BBB) and Angie's List. In addition, check for the purple seal of NATE (North American Technician Excellence), an objective third party that evaluates the skills and abilities of heating and air conditioning contractors.
Emergency Service
Any installation runs the risk of developing malfunctions, no matter how large or small the product. Always look for a company that offers emergency services, seven days a week, day and night. Not only does that mean that they'll arrive swiftly in the event of trouble, but that the job can involve flexible hours, such as during the weekends, which may be necessary to keep the operation on schedule.
For quality HVAC contractor services in the Sacramento, CA area, call the friendly professionals at Sierra Pacific Home & Comfort, Inc.