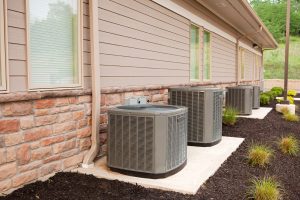 HVAC contractors can be a lifesaver during the heat of summer, when temperatures soar and you need your air conditioner to function reliably for days on end in some cases. A quality repair service needs to do the job swiftly and effectively, as well as providing timely maintenance services and even full-bore replacement if you need it.
Every home is different, and your HVAC system likely has unique needs that require specific services to address. What works for your home may not work for another, and so too does your HVAC contractor need to do the job for you specifically. That said, there are several basic traits that you should look for in any quality service. If you spot them, chances are you're looking at someone who can address your HVAC needs the right way.
1.     Emergency Services
HVAC systems don't follow a clock, and you never know when yours is going to break down or suffer a similar problem. Sometimes that can happen in the middle of the night – and even the coolest evening hours can be pretty hot here in the summer. Sometimes it can be over the weekend, when you're trying to get work done around the house or just enjoy a little time with your family. In such cases, you can't simply wait until Monday morning to address a problem with your system.
That's why any reliable HVAC service will provide emergency calls anytime, day or night. That allows you to call someone when the issue just can't wait and ensure that your home becomes comfortable again in short order.
2.     Affiliations
Websites like Yelp can often provide dependable recommendations from happy customers, and any service worth its salt will have at least a few happy clients who will sing their praises on their site. But the best services go above and beyond that, and they have the affiliations to match. That can include:
The Better Business Bureau, providing accurate information to consumers on local companies with forthright policies and practices.
Angie's List, a reliable site helping homeowners address household problems
NATE, which stands for North American Technician Excellence. This is an objective third party dedicated to testing and evaluating HVAC contractors and similar services. Only the very best earn their affiliation, and the purple-and-gold seal that marks it.
3.     Guarantees
Any service can fix a single problem, but disreputable ones will try to get as much money as the can from you in exchange for it. Honorable companies, on the other hand, will offer guarantees that their repairs will hold for a given amount of time. They'll also provide estimates up front, so you know exactly what the cost will be before the service begins, and you don't need to worry about any unexpected additional costs that crop up in the middle of a given operation.
Here in Sacramento, CA, reliable HVAC contractor services can be provided by the experts at Sierra Pacific Home & Comfort, Inc. Call us today to make an appointment, and let us show you what we can do!