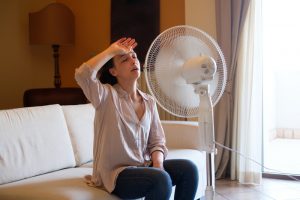 Your home's central air conditioning unit is one of the most important features when it comes to your comfort and quality of life. It's also one of the most specialized—while a homeowner can take on things like minor plumbing, electrical, or carpentry work with confidence, not many homeowners have the specialized knowledge and training required to service or maintain an HVAC system.
Just like your car or many other systems, your air conditioner needs regular maintenance to keep working properly, and it's a lot easier (and cheaper) to address any problem when it's at Stage 1 rather than waiting until Stage 4 or 5. Even the best air conditioning unit has a life cycle of about 10 to 15 years, but you can get the most out of that unit with regular maintenance.
Signs that You Need Repairs for Your Air Conditioner
Here are some signs your HVAC system may need repair work:
Poor Cooling
This one's pretty obvious, isn't it? The unit is supposed to keep the house at an even, comfortable temperature. Poor cooling ability could mean something as simple as a gradual refrigerant leak that requires a recharge of refrigerant to bring the system back to specifications again, or even just a filter that's in need of replacement. It could also mean something more serious, like a failed compressor or an iced-over evaporator line. Regardless, it's time to call a technician if you notice poor cooling performance.
Poor Air Flow
Suddenly, what used to be a nice robust blast of air through your registers has become weak and puny. There could be a couple of problems at play here: your HVAC system's blower could be starting to fail or there could be problems with the ductwork in the house. If some rooms in the house are getting better air flow from the registers than others, this would indicate a problem with the ducts.
Debris, dust, and mold can accumulate in the cool, damp passages of ductwork, and this is more than an AC performance issue—it can be a health hazard for you and your family and should be addressed as soon as possible.
Thermostat Problems
Something has to help control and regulate the air conditioning system's temperature settings, and that's the thermostat. Signs of a failing thermostat can include an HVAC unit that either won't turn on or won't shut off, a temperature reading that doesn't correspond to the temperature in the house, or one or more rooms that are cooler or warmer than the rest. Fortunately, thermostat replacement is usually a fairly easy job for professionals.
Maintenance Over Replacement
How is your air conditioner performing? Have you been noticing any of these kinds of problems cropping up? It's a good idea to have the system tuned-up and serviced yearly because the last thing anyone wants is to be sweating and sweltering in a stuffy, uncomfortable house. Just remember the importance of preventive maintenance, and how vital it is to your home HVAC system as well.
Contact Sierra Pacific Home & Comfort, Inc. now for AC repair in Sacramento, CA or the surrounding areas.