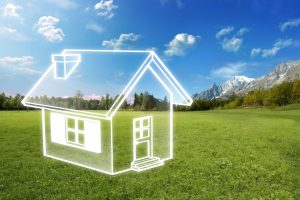 Our winters are never as bad here as they are in other parts of the country, but we still get chilly nights, and regular frosts are not unheard of. A good heating system can be your best friend during the coldest parts of the year and can help your family stay healthy as well as comfortable when the temperatures really drop.
We're used to paying more for our monthly heating bills in the winter, and in some ways, there's no getting around that. Increased use means increased cost, period. However, just because you're paying more to use your heater doesn't mean you should pay more than necessary, and those higher bills don't always have to be as high as they can sometimes get.
There are a number of ways to reduce the costs of running your heater in the winter. Some of them are very easy to implement, and you might be using them already. For example, setting the thermostat a few degrees cooler than you might normally can shave precious dollars off of those monthly bills, and dressing warmly inside can keep you comfortable without having to waste money running the furnace. But if you're looking to do more than that, there are a number of options you should consider.
Regular Heating Maintenance
Heating maintenance resembles a tune-up on your car: giving the technician a chance to thoroughly check for any problems that may be lingering in your system. In many cases, they can be corrected during maintenance itself. If further repairs are called for, maintenance gives you an early jump on them and often mitigates the costs involved. Regardless, regular maintenance will improve your system's overall efficiency, allowing it to do its job without having to burn quite so much fuel in the process.
Thermostats
Thermostats have few moving parts, and most are designed to last a long time without requiring repairs. The one downside to that equation is that you may miss some of the exciting innovations that have taken place in the field recently. For instance, smart thermostats can automatically adjust the heat to reflect local conditions, while remote activated thermostats can be controlled from anywhere in the world via an app on your phone. This lets you make the most of your heating system and cut down on unnecessary expenditures during the winter.
Improved Insulation
Insulation slows the flow of heat out of your home, and while many homes in the area have plenty of insulation, most of our homes could use a lot more. Our mild winters mean that homeowners don't often focus on insulation as much as they might. Adding more insulation will help your home retain the heat generated by your heating system and ensure that your furnace doesn't have to work so hard to keep your household warm.
If any of these sounds like a good option for the heating system in your Sacramento, CA home, call on the qualified professionals at Sierra Pacific Home & Comfort, Inc. today for a consultation!