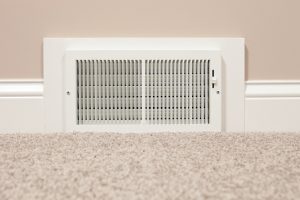 Wouldn't it be nice if our heating systems lasted forever? Unfortunately, this just isn't the case.
But furnaces can last a long time—if they're well maintained. Maintaining your furnace means being diligent about scheduling maintenance and repairs and having a basic knowledge of what to look for as signs something is amiss.
This is where we come in. We've provided below a guideline you can follow when considering if your furnace can get by with another repair, or if it's better for system efficiency and your budget to go ahead and make a system upgrade.
Some of the problems listed below are more serious than others, and some alone don't necessarily mean you have to replace your furnace right away. But when two or more of these problems are combined, it may be wise to consider a new heating system.
How Old Is Your Furnace?
Let's start with age. Even the highest quality and best-maintained furnace will last about 10–15 years, possibly even a few years longer. Age is not a furnace "problem" by itself, but it can be the reason behind other problems. If your furnace is older than 15, then the following signs are definitely for you!
Sign #1: Producing Cold Air
Cold air coming from your furnace could mean few different things. It might be a failed pilot light, which could be dangerous. Or it may mean you have a blower fan malfunction. When temperatures are at their lowest, this is definitely something you don't want to deal with!
Sign #2: Strange Noises
Some sounds you should expect from your furnace. You'll hear it cycle on. You'll hear the ductwork fluctuate as air flows through it and temperatures change. You'll hear the rush of air through the vents.
What you shouldn't hear, however, are unfamiliar or loud sounds like banging, clanging, booming, or buzzing. Each of these mean something different, and none of them should be ignored. Please give us a call right away so we can inspect where these noises are originating from.
Sign #3: Higher Than Average Heating Bills
"It's winter," you may be thinking. "Of course my heating bills are going to be high!"
True. But how much higher are they than at this same time last year? How about in comparison to what your neighbors are paying? If your answer is "much higher," then there must be something to account for this discrepancy. If you aren't using your heater more than you were this time last year, something is causing your furnace to operate less efficiently.
These are just a few of the basic signs you should watch out for that may indicate a failing furnace. As we mentioned above, they don't all automatically mean you need to replace the furnace—you may get by with a repair for now. But a general rule of thumb is that if your furnace is nearing old age, and your next repair is going to cost half or more of what the furnace itself is worth, it makes more economical sense to upgrade now.
Are you in need of a new furnace in Sacramento? Look no further than "The Guys in the Big Red Trucks"—contact Sierra Pacific Home & Comfort, Inc. today!