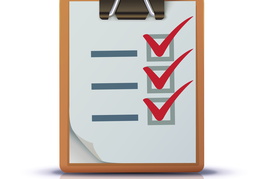 If you've been following our blog, then you've probably seen us mention the importance of scheduling maintenance for your heater in the fall, and your air conditioner in the spring. These are the ideal times since they're right before you need your respective home comfort system the most.
However, what's most important is how consistently you have maintenance done—it should be once a year for central AC and heating systems, and twice a year for 2-in-1 heat pump and dual fuel systems. You can make sure you stay on top of these tune-ups by enrolling in a maintenance program. Curious? Read on to learn more!
The Many Benefits of an HVAC Maintenance Plan
There are quite a few benefits to signing up for a maintenance plan such as ours. Below are a handful of these advantages:
A More Reliable Home Comfort System
There are a number of ways that spring and fall maintenance helps your climate control system. The one benefit that's most immediately important is that it makes your HVAC system more reliable over its season of use.
The last thing you need is a heater or AC at risk of failing on days you need it the most. Maintenance allows our pros to tune-up and clean the system, and helps us locate potential problem areas, so that you won't have to worry about making it through rough weather without a functioning system.
Longer Equipment Life
A heating system or air conditioner that fails years before its estimated lifespan means a costly replacement when you weren't expecting such an expense. For the best return on investment in your HVAC system, you want it to last for as long as possible—and routine maintenance is a key part of seeing that this happens.
Energy Savings Throughout the Year
Over the years, heaters and air conditioners accumulate natural wear and tear—this adds up to a drop in overall system efficiency. On average, an HVAC system loses 5% of its energy efficiency for each year it misses maintenance.
It doesn't take long before utility bills creep up to much higher than they should be. Annual or biannual maintenance can keep a system running at 95% of its initial efficiency throughout most of its service life, keeping those utility bills down no matter the season.
Never Forget to Schedule Maintenance
It's easy to have HVAC maintenance slip your mind when you're busy managing a household among other things. A maintenance plan overcomes this forgetfulness, since we'll be the ones to contact you, with a reminder that it's time for your AC or your heater to get inspected, cleaned, and adjusted.
Our Program Benefits
Ask about our maintenance program! With Sierra Pacific, you can count on appointments scheduled at your convenience, courtesy and respect from our professionals, complete system diagnostics, and much, much more.
When you're looking for a reliable Elk Grove HVAC contractor for your heating or cooling maintenance, check out "The Guys in the Big Red Trucks"—Sierra Pacific Home & Comfort, Inc. Contact us today!