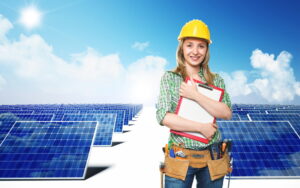 If you have solar panels in place, then you've already taken a huge step toward more efficient air conditioning and more efficient energy use in general. But if you're like most Sacramento area homeowners, you're always looking for ways to save even more money, and we don't blame you!
Energy costs have soared in recent years, bringing more and more of our customers to discover the power of going solar. It's also led customers to seek out other ways to use their homes more efficiently. Since air conditioning and heating systems use up about half of all of your home's energy, you may think you need to cease using them to save more money, but this isn't the case!
In fact, there are some simple steps you can take today to make your solar air conditioning use even more efficient. Read on to learn what they are.