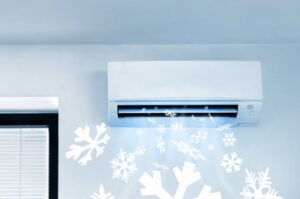 Air conditioners in the Sacramento area get quite the workout in summer and even spring if we have a significant heatwave. Fortunately, modern central cooling systems are quite durable and can handle the heat while providing chilled air into your living space.
But how much should you really have to pay for your cooling system to tackle the warmer weather this year? The costs of keeping your home comfortable can seem steep. After all, our HVAC systems account for half of a home's entire energy use. The good news? You might actually be paying more than you have to for your cooling efforts, and there are a number of things you can do about it.
Air conditioners can lose energy efficiency and start increasing your utility bills. However, you can take some steps to improve the AC system's efficiency, therefore cutting costs. Read on for some of our energy-boosting tips.