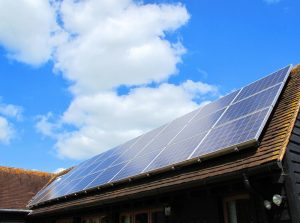 Are you considering having solar panels installed on your home? This is a popular home comfort choice in our area. After all, California gets more than enough sunshine, and with incentives and rebates from the state, solar panels are getting easier and more affordable to install. If you'd like to do your part for the environment while cutting your electricity bills down to almost nothing, solar power is the way to go.
If you're considering this installation, there's no time like the present to do it! We're blessed with pleasant, fairly predictable weather this time of the year, and our technicians are ready to help.
Before you schedule your solar panel installation, there are factors for you to consider. Our technicians will help you make an informed decision, but we want to offer a few discussion points for you to talk about when you call for your solar panel installation.