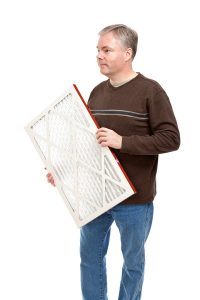 Many homeowners think that the only reason they should care about their air conditioner or furnace air filter is due to the allergens and particles in the air. But they're only partially correct.
You may assume that a dirty air filter is an issue because it keeps your air dirty, and this is why we tell our customers to change theirs every 1–3 months. If you're not suffering from allergies, it means your air filter is fine, right? Well, not quite.
Sure, helping your indoor air quality is a small part of what the HVAC air filter does, but this isn't even close to its true purpose. It is designed to block your heating and cooling systems from dust, dirt, and other debris that can get inside and negatively impact the interior components.