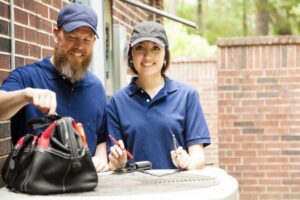 Temperatures may be on the cooler side for now, but you know as well as we do that warmer days are right around the corner. If you've been considering having a new air conditioner installed, now's the time to start doing your homework!
You may be thinking, "Why can't I just wait until spring and see what's in my budget to go from there?" You could do that, but what if we're surprised by unseasonably warm temperatures? Then you may want to rush the decision, and that is where mistakes are made.
When you hire a professional to help you decide on an air conditioner and then install it, you can count on it being properly sized, the best system for your needs and your budget, and for it to operate as it should. Read on for our tips on choosing the right professional AC installer!