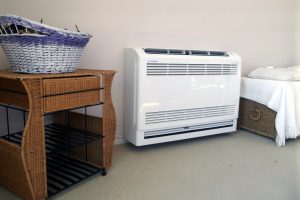 Here's the thing about Sacramento weather—and you know it if you've lived here for even just a year—it is extremely variable. Sure, we get cold in the winter and hot in the summer, but we also have unexpected heat waves and surprise cold snaps.
As such, we often find ourselves switching modes on our heat pumps. These systems are designed for such a task, and work best in climates like ours. In warmer weather, they remove heat from the home via a refrigerant process and expel the heat outdoors, where the process is revered in cooler weather.
But what happens when the heat pump won't switch modes? Simply put, it indicates a problem with the reversing valve, which we'll describe more below.