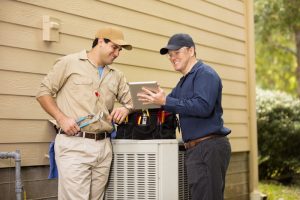 We won't deny it, the end of the year is a lousy time to require an air conditioner replacement. In an ideal world, you'd have a well-maintained and highly efficient air conditioner ready to get you through the last of the summer weather. If that's not the case, however, and you're shopping for an air conditioner right now, we urge you to only trust a pro.
But why is this so important?
To start off, you want to ensure that you get the right type of air conditioner and the right size AC—too large of an AC can be just as detrimental as too small of one, and will go through a process called short-cycling, which is hard on the system and will cause it to accumulate wear and tear faster than normal.
So you know sizing is important, but what are some other reasons you should only hire a pro?