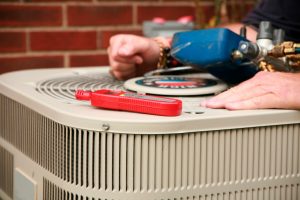 So you've decided to install a new air conditioner. Congratulations! Now makes a perfect time to do so, since fall has officially started and we're going to enjoy months of cool weather where you won't need an AC to keep your home comfortable. That gives you time to properly prepare for the installation and to schedule it at a time that matches your busy calendar, leaving your new system ready to go next summer. Among the first things you need to determine is the power levels of your new system. Indeed, it's possibly the most important aspect of any new system.
Too Large Is as Bad as Too Small
You likely know not to install an underpowered air conditioner in your home. It will run and run all day: driving up your bills without ever really getting the home cool. But most people don't know that an oversized air conditioner can be just as bad. If the system cools the home too quickly, it will turn on and off again over and over throughout the day, a process known as short-cycling. Because air conditioners use more power starting up and shutting down than they do simply running, it can waste a lot of energy, as well as increasing wear and tear on individual components in the system.
The Goldilocks Rule
A properly sized air conditioner follows what we call the Goldilocks Rule: neither oversized nor undersized, but just right. Your technician can make the determination by measuring the square footage of your home and factors such as insulation and sunlight exposure. This ensures that your new system is as efficient as it can be, saving you money and helping cut down on wear and tear.
For quality air conditioning replacement services in Sacramento, CA, call the pros at Sierra Pacific Home & Comfort, Inc. today!