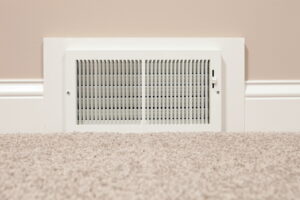 When you invest in an important service for your heating system, it shouldn't be a mystery what those professionals are doing to your heater. Now, we don't recommend that you attempt heating maintenance on your own. There's a reason we recommend only professionals serve your heating system: we have the experience, extensive training, and qualifications to know how to service your heater effectively and safely.
But we want you to feel comfortable investing in something like annual maintenance for your heater. Read on as we uncover what exactly happens during your tune-up, and if you haven't had a heater tune-up yet this fall, please give us a call!
Inspection
This is probably the most important component of thorough heating system maintenance. During this part of your tune-up, our professionals check your system inside and out to make sure that it's able to function as it should, meaning as safely as it should, and that it doesn't have pressing repair needs.
If we do find small repair needs, we'll alert you to them right away so you can get those repairs on your schedule. True, it may not get as bitterly cold here as in other parts of the country, but when temperatures do chill off, you'll be grateful for an efficient and effective heating system.
Also, taking care of small repair needs now means avoiding bigger, more urgent ones later. For example, let's say you have worn motor bearings. This is a natural part of wear and tear, and the bearings just need to be relubricated in most cases—sometimes replaced. Taking care of this ASAP prevents the motor from overheating and the heater from shutting down.
Cleaning
Did you know that even one dirty part inside your furnace can have a negative impact on it? For instance, the burners may be covered with dirt and grime, not allowing the combustion gases to burn through. So instead they collect under the layer of grime until they "burst" through. When this happens, it causes the whole system to rattle, which can damage other important components, such as the heat exchanger.
What if you have a heat pump? Does dirt matter as much then? Yes, it does! If the coils are covered with dirt and grime, they aren't able to absorb heat as they're meant to, and then your heat pump can't effectively do its job.
Adjustments
On occasion, the components of your heating system may need adjusting, as they become loose or bent as the years go by. For instance, you may have a loose furnace panel, or a misaligned coil, maybe even a bent flame sensor.
While each of these problems independently is relatively minor, without proper adjustments during your annual (or biannual, if you have a heat pump) maintenance can allow them to have a domino effect on other parts of the system, accelerating wear and tear and leaving you with an emergency breakdown or even a system that fails years before its expected lifespan.
For professional services on your HVAC in Auburn, CA, look no further than Sierra Pacific Home & Comfort, Inc.—The Guys in the Big Red Trucks! Contact us today.