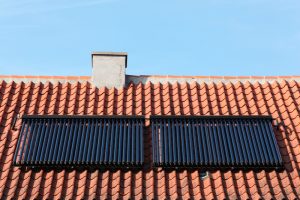 We may be heading into our cooler months now, but as we well enough know, heat waves can surprise us. When they do, we don't want to pay an arm and a leg to cool down our homes. The good news is, there are steps you can take to ensure this isn't the case, and that you're always getting the best in efficiency from your HVAC system, whether it's your cooling or heating unit.
One home addition that can help with this is a solar attic fan—a large fan installed in your attic that is efficiently powered by the sun.
Think about what this means—in our hotter months the sun beats down on your roof for hours at a time. Your air conditioner has to work even harder than normal to keep you home cool, meaning that it will struggle at times, and cause your system to wear down faster than it should. Fortunately, there's a solution!